HAVE YOU FILLED WITH THE WRONG FUEL? Need A Mobile Mechanic? Need Mobile Diagnostics?
CALL US FOR A FREE QUOTE ON 0800 043 5599 OR 07754347994
CALL US FOR A FREE QUOTE ON 07754347994
Why choose Wrong Fuel Technician?
No fix No fee
Quick response
24/7 Call out service
SPA Passport Approved
Approved waste carrier
Fuel Drain Specialists
If you've filled with the wrong fuel or ADblue it's important to get it removed quickly to prevent lasting damage to your fuel system (Fuel Pump and Injectors) and exhaust system. It has been found that when the incorrect exhaust gasses pass through the catalytic convertor or the diesel particulate filter (DPF) it can lead to unnecessary damage resulting in expensive garage costs therefore vital to get the issue dealt with as soon as possible. Once the fuel system is drained and flushed we then re prime the fuel system with fresh fuel and get the engine running, if any engine warning lights are on at this point we do a complete diagnostics check as part of the service at no additional cost.
Mobile Mechanic/Diagnostics
Our Technicians are all fully qualified vehicle mechanics and our vans fully equipped to deal with a range of vehicle maintenance services, at your convenience. This includes diagnostics, servicing, timing belts/chains, brakes, steering and suspension. We carry these services at your convenience, when at home or at work, we bring the garage to you.
Areas covered
Manchester -Bolton-Wigan-St Helens-Liverpool-Southport-Blackpool-Lancaster-Chorley-Blackburn-Preston-Bradford-Huddersfield-Leeds-Barnsley-Sheffield-Rotherham-Stoke on Trent-Wrexham-Chester-Wirral and all surrounding areas. To see a detailed map showing the areas covered by our team click here.
We provide a rapid response fuel draining service 24 hours a day 7 days a week whether your at the pump, on the roadside or at home with an average call out time of 30-45 mins.
Fully qualified breakdown technicians
All of our technicians are fully qualified motor vehicle mechanics and receive continuous training to ensure they are up to date with all fuel systems, including those found in hybrid vehicles. All of our vehicles carry state of the art equipment to get you back on the road as soon as possible.
On average every 3 minutes in the UK someone fills their tank with the wrong fuel, that's approximately 150,000 each year! If you have put the wrong fuel into your vehicle contact us today for a quick and speedy repair.
For any queries call today on 07754347994.
Latest from Facebook
Below are our latest facebook posts. Be sure to follow us here.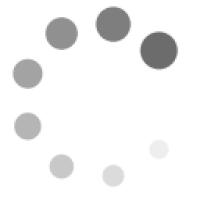 What should I do if I've used the wrong fuel?
If the vehicle HAS been started
Stop in a safe place and turn of the engine IMMEDIATELY
Don't restart the vehicle to keep any damage caused to a minimum
Turn on your hazards and wait in a safe place
Call a qualified technician to arrange drainage of incorrect fuel from fuel tank and fuel system.
If the vehicle HASN'T been started
Don't start the vehicle as this will stop any fuel reaching your engine resulting in very minimal damage if any at all
Turn on your hazards and wait in a safe place
Call a qualified technician to arrange drainage of incorrect fuel from fuel tank
Our process
When your fuel technician arrives they will make sure your vehicle is in a safe place before coning off the area and commencing with the fuel drain.
Once the tank is empty they will also empty the lines and filter and then re -prime the fuel system with fresh fuel then get your vehicle running.
A full health check is then carried out to make sure the engine is running as it was before and any stored fault codes or warning lights will be cleared.
CALL NOW